BY MOMVSBOYS ON OCTOBER 30, 2012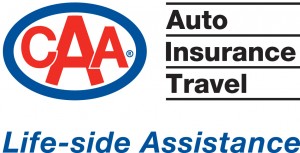 I kind of refer to myself as 'the Queen of Locking her Keys in the Car' and it's not without warrant. I have embarrassingly done this way more times than I would like to admit and it always seems to happen at the very worst times. For instance, the time my brother who spent 3 months in the hospital after a car accident was ready to come home and I was honoured to be the one to pick him up and return him safely to the comforts of home. Yes, I was so excited, I somehow left the keys in the car and we ended up sitting in the parking lot for a good long while waiting for a friend to come to the rescue. Not the welcome home event I had planned, that's for sure.
And now as a mom, I am still not immune to letting this happen. Just this summer, I ended up taking my sweater off and throwing it back into the car as we ran to our hair cut appointment, and you guessed it, I had shoved my keys in my sweater pocket! Being stranded with a 6, 4 and 3 year old is not a fun time! And Hubster didn't think it was a whole lot of fun driving an hour to help us out and an hour straight back to work! I think both of us knew that this couldn't happen again, we needed the help of CAA.
How Can CAA Assist on the Road?
Battery Assist – testing, boosting, and replacing your battery if need be
Emergency Gas Delivery – Gasoline delivery right to your car door
Tire Service – Installing your spare or a tow if warranted
Towing Service – I've been in a position that needed a tow before as well. This can be a lifesaver when you need it!
and of course, my favourite, Vehicle Lock Out Service
Did You Know that CAA will also come to the rescue when you are out pedaling? That's right, they offer bike assist when traveling by bike as well!
When car trouble happens, life gets put on hold. CAA gives you life-side assistance to get you back on the road! Visit http://www.caasco.com to learn more ways CAA can help with roadside assistance and other benefits to carrying a CAA card.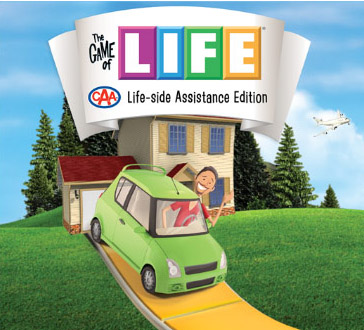 Have you played the GAME OF LIFE today? Don't forget to visit the CAASCO website every single to day to enter to win a dream vacation or other great instant win prizes!
Each time you play you are entered into the grand prize draw where you can choose between a fun family Florida vacation, cruise the Danube or a 15 day trip to Peru!
Which one would you choose?
Contest open to those who reside within the club territory of CAA South Central Ontario, and who are 18 years and over. Contest runs from September 24, 2012 to November 18, 2012.
For full contest rules, including details on the travel prizes please go HERE
Tweet